Savory 'Ancienne d'Acadie' (Satureja hortensis)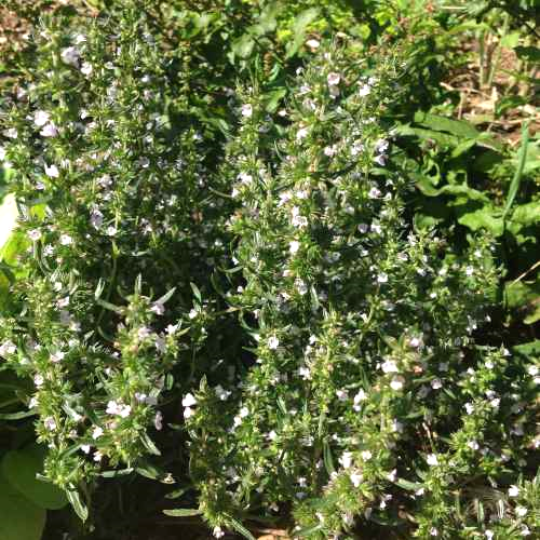 Savory 'Ancienne d'Acadie' (Satureja hortensis)
A fine herb commonly used in traditional Acadian cuisine, it is not surprising that the Acadians have developed, over time, a variety of savory that is very much their own. The oldest traces of the old Acadian savory date back to a certain Mr. Jean Prudent Robichaud in Burnt Churchill, New Brunswick towards the end of the 19th century. He would have received seeds from a native of this region and his family would have perpetuated the cultivation of this savory over several generations. It is stockier than the common savory, since it probably had to adapt to a harsh and windy climate. more resistant and stocky than the common varieties and having a more pronounced flavor.

MAINTENANCE AND OTHER CONSIDERATIONS
Like most herbs, it fears excess water.
Plant type

:

Annual
Flower color

:

Pink
Quantity

:

Envelope of about 20 seeds
Exposure

:

Full sun
Shape

:

Bushy
Soil

:

Light
Watering

:

Tolerates drought
Sowing

:

Inside
Days to maturity

:

60 days
Plant spacing

:

25 cm
Row spacing

:

30 cm
Depth

:

On the surface
Width

:

20 cm to 25 cm
Height

:

25 cm to 30 cm
Color

:

Green
RETURN AND EXCHANGE
For the return of a purchased product: if you are not satisfied with your product or if you think there is an error in your order, do not hesitate to contact us at any time by email.