Purple coneflower (Echinacea purpurea)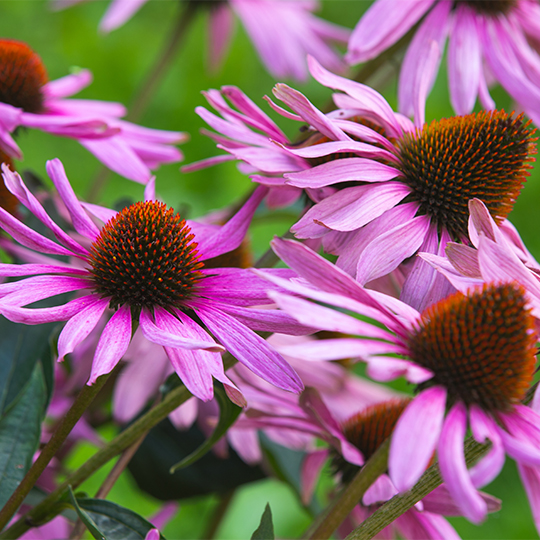 Purple coneflower (Echinacea purpurea)
Echinacea is a perennial plant that will bloom all summer long. Native to North America, it is a robust plant that will beautify your gardens. It attracts butterflies and other pollinators during the summer while birds come to feed on its seeds during the winter. Its large pink flowers are magnificent in fresh or dried cut flowers. Purple echinacea is used in traditional herbalism as an immune system stimulant.

BOTANICAL INFORMATION
Latin name: Echinacea purpurea
Common names: Purple coneflower, purple coneflower
English: Purple coneflower, hedgehog coneflower, or echinacea
Family: Asteraceae

MAINTENANCE AND OTHER CONSIDERATIONS
NEEDS APPROXIMATELY 30 DAYS OF COLD MOIST STRATIFICATION FOR BETTER GERMINATION.
Plant type

:

Perennial
Quantity

:

Envelope of about 50 seeds
Exposure

:

Full sun
Soil

:

All types of soils
Watering

:

Undemanding
Sowing

:

Directly in the garden
Plantation

:

In fall
Days to maturity

:

110 days
Germination

:

7 to 21 days
Plant spacing

:

30 cm
Depth

:

On the surface
Width

:

25 cm
Height

:

50 cm to 1m
Color

:

Violet
Family

:

Asteraceae
RETURN AND EXCHANGE
For the return of a purchased product: if you are not satisfied with your product or if you think there is an error in your order, do not hesitate to contact us at any time by email.