Tomato Mon Plaisir (Solanum lycopersicum "Mon Plaisir")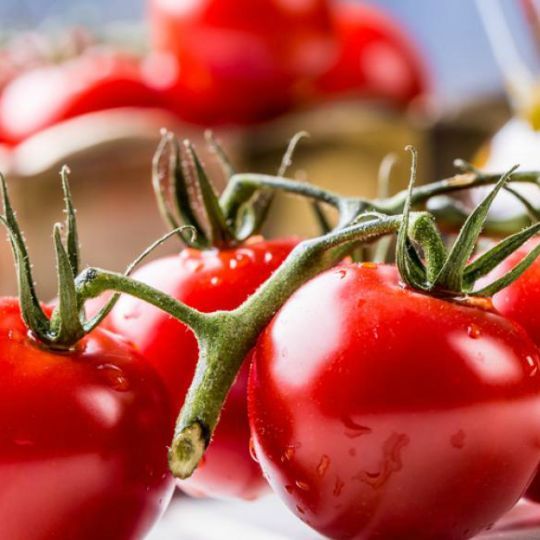 Tomato Mon Plaisir (Solanum lycopersicum "Mon Plaisir")
In 2016, a lady approached me at a Seed Festival, telling me that her mother-in-law had a tomato called Mon Plaisir which had long since ceased to be available in the catalogues, but whose seeds she kept and cultivated years later. years. We exchange contact details, then I forget the discussion until a few months later, when I receive a letter in the mail. Inside, a beautiful card with a paper on which were pasted about fifteen seeds. Those of the Mon Plaisir lost tomato. Here is what Ms. Frappier told me when I contacted her following her letter: "We used to order our seeds through the catalogs of WHPerron, and another company. I believe it was called Norseco. We produced tomatoes in greenhouses in Abitibi, in Matamic, near Lasarre. It was the Frappier greenhouses, in 1976. We made a few plants to sell, but it was mostly market gardening. I really liked these tomatoes- there they were making long bunches of beautiful cherry tomatoes. We stopped production in the early 2000s, and I would say I had been saving my seeds for 20-25 years already, because the variety didn't appear. no longer in any catalogue. I couldn't find it anywhere. I think it was replaced by the Sweet 100 variety, or Sweet mignon. I tried it, but I much preferred the Mon Plaisir.";So we the pleasure of making it available in our turn. Thanks to the Frappier family for saving this variety. Thanks to René Paquet for providing us with a vintage photo from the 1987 Semences Laval catalogue.

BOTANICAL INFORMATION
Latin name: Solanum lycopersicum "My Pleasure"
Common name: Tomato Mon Plaisir
English: Tomato Mon Plaisir
Family: Solanaceae

MAINTENANCE AND OTHER COSIDERATIONS
Gradually acclimatize to outdoor conditions about 10 days before planting by taking them out during the day. When planting, lay the plants horizontally, arching them slightly to bring out the leaves upwards.
Plant type

:

Annual
Quantity

:

Envelope of about 30 seeds
Exposure

:

Full sun
Shape

:

Herbaceous
Plantation

:

In the garden after the risk of frost
Days to maturity

:

60 to 65 days
Germination

:

7 to 10 days
Plant spacing

:

45 cm
Row spacing

:

70 cm
Depth

:

5 mm
Width

:

45 cm
Type of growth

:

Indeterminate growth
Color

:

Red
Family

:

Solanaceae
RETURN AND EXCHANGE
For the return of a purchased product: if you are not satisfied with your product or if you think there is an error in your order, do not hesitate to contact us at any time by email.