Ice Queen lettuce (Lactuca sativa var. capitata)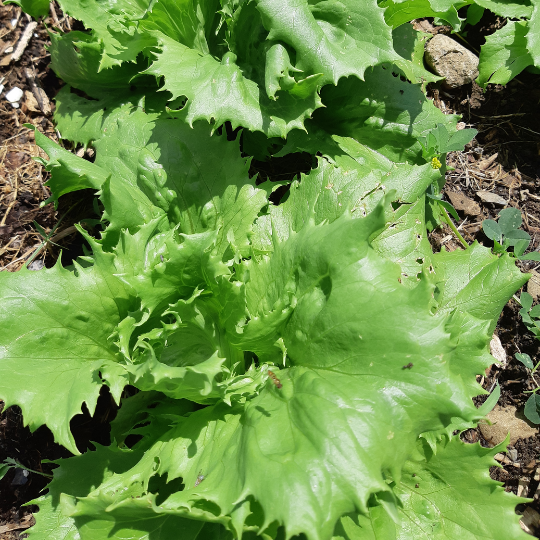 Ice Queen lettuce (Lactuca sativa var. capitata)
Reine des glaces lettuce is a bicentennial variety originating in France and often sold under the names Ice Queen and Queen of Ices in North America; Queen of the Ices in the UK; and Regina delle Ghiacciole in Italy. It is a batavia lettuce; its leaves are toothed, wavy, crunchy and have a sweet taste. This variety grows quickly and tolerates heat well; it does not develop a bitter taste and does not bolt easily. It also tolerates the first snowfalls well, which makes it very versatile. After the first harvest as an apple, you can continue to cut the fresh leaves.
Plant type

:

Annual
Quantity

:

Envelope of about 200 seeds
Exposure

:

Half shade
Shape

:

Head
Soil

:

Rich
Watering

:

If needed
Sowing

:

Inside
Days to maturity

:

60 days
Germination

:

5 to 10 days
Plant spacing

:

25 cm
Depth

:

On the surface
Width

:

30 cm
Height

:

20 cm to 30 cm
Color

:

Green
Family

:

Asteraceae
RETURN AND EXCHANGE
For the return of a purchased product: if you are not satisfied with your product or if you think there is an error in your order, do not hesitate to contact us at any time by email.