Burnet (Sanguisorba minor)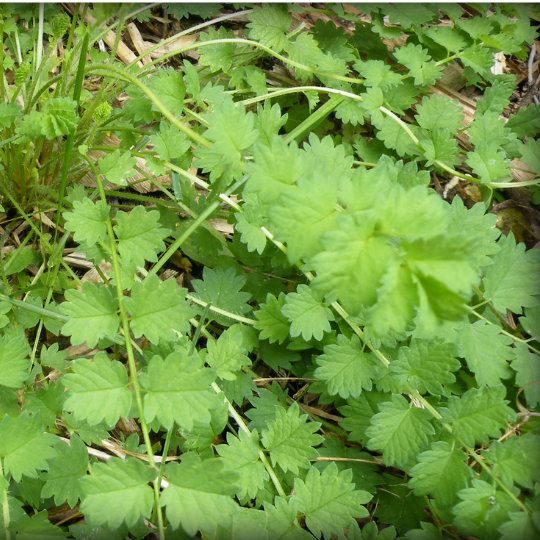 Burnet (Sanguisorba minor)
Edible perennial. Its name comes from the Latin sanguis (blood) and sorbere (smell, absorb) and refers to the haemostatic properties of the plant, linked to the tannins contained in its roots. It is also very rich in vitamin C.; Before parsley dethroned it, it was used in salads, sauces, omelettes, soups, etc. Its flavor is reminiscent of cucumber. We pick the leaves according to our needs. In the garden, it requires little care, just a little love and fresh water. In Quebec, it resists winter well and can be eaten late in the season. Harvest young leaves throughout the summer.

MAINTENANCE AND OTHER CONSIDERATIONS
Very rustic. In the spring, put a light layer of compost on the surface and mulch. If grown in a pot, let it dry out between 2 waterings. Renew the mulching before winter.
Plant type

:

Perennial
Flower color

:

Red
Quantity

:

Envelope of about 20 seeds
Exposure

:

Half shade
Shape

:

Herbaceous
Soil

:

Sandy
Watering

:

If needed
Sowing

:

Directly in the garden
Plantation

:

In the garden after the risk of frost
Days to maturity

:

30 to 60 days
Germination

:

10 days
Plant spacing

:

25 cm
Row spacing

:

25 cm
Depth

:

5 mm
Width

:

25 cm to 60 cm
Height

:

15 cm to 40 cm
Color

:

Green
Rusticity

:

Zone 4
RETURN AND EXCHANGE
For the return of a purchased product: if you are not satisfied with your product or if you think there is an error in your order, do not hesitate to contact us at any time by email.