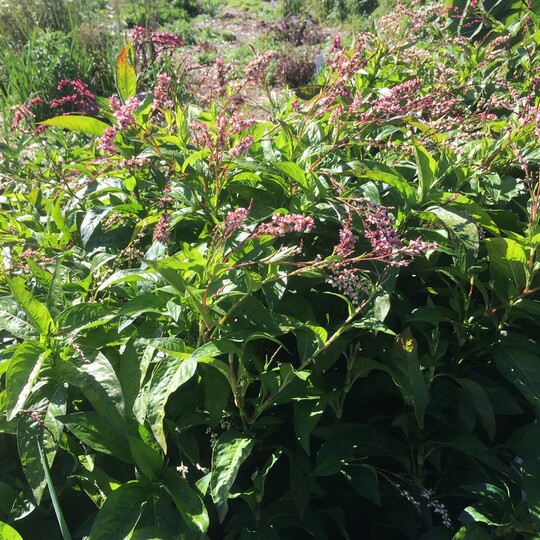 Japanese Indigo
Grow your very own blue! With Japanese indigo, you can dye natural fibers rich shades of blue. This type of indigo was used for a long time in Japan and other Asian countries, but it also grows quite easily in Quebec where we can get two harvests per year. Blooms in white or pink, depending on the individual plant.
Quantity

:

Envelope of about 70 seeds
Soil

:

All types of soils
Watering

:

If needed
Sowing

:

Inside
Plantation

:

In the garden after the risk of frost
Plant spacing

:

0 à 5 cm
Row spacing

:

20 cm
Depth

:

5 mm
Characteristic

:

tinctoriale
RETURN AND EXCHANGE
For the return of a purchased product: if you are not satisfied with your product or if you think there is an error in your order, do not hesitate to contact us at any time by email.